About the company Vagner pool
The VÁGNER POOL company is the largest producer, importer and distributor od pool technology and accessorie in the Czech Republic. The product portfolio contains standard pool equioment fo private or public pools, pool accessories and spare parts,together with the own intelligent pool control system VArio.
Company history:
The compoany was founded in 1988 under the name Vágner by 6 owners and specialized on electronic components and electric heating systems for houses. Six years later, the company started to focus on the emerging pool market and started producting the first electric pool heaters. Shortly after that, the Vágner company established cooperation with renowned world producers of pool technology and components. In 2006, the company was transformed to VÁGNER POOL, as it is today, and began to focus mainly on wholesale distribution and production of pool technology, toigether with own product development. In 2014, the first subsidy abroad was established in Croatia; in 2019, a sales office was opened in Germany and in 2021, a new distribution centere was created in Spain. VÁGNER POOL currently exports to more than 40 countries all over the world and has become one of the most renowned pool technology distributors.
---
Burj Al Arab - The Terrace
Our team contributed to building and equipping the 1400+ m2 pools of "The Terrace" at the Burj Al Arab hotel in Dubai.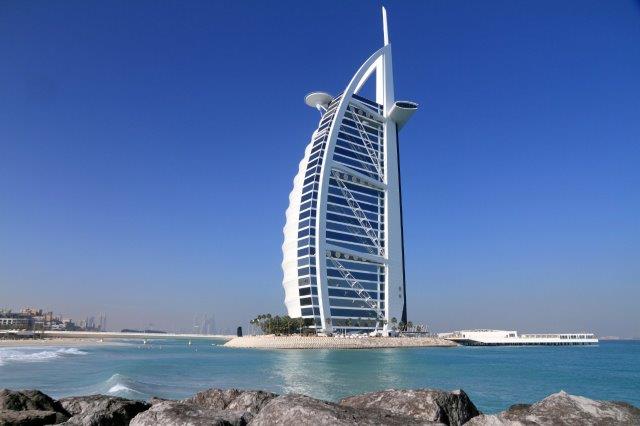 The terrace with its 10 000 m2 reaches 100 metres into the sea and is set 5 metres above water on 90 steel pylons, anchored to the seabed.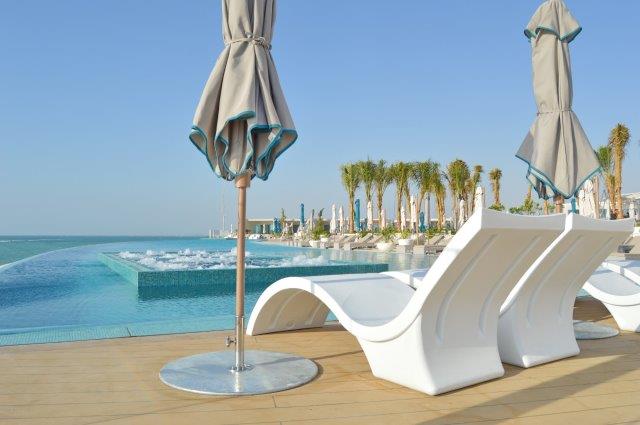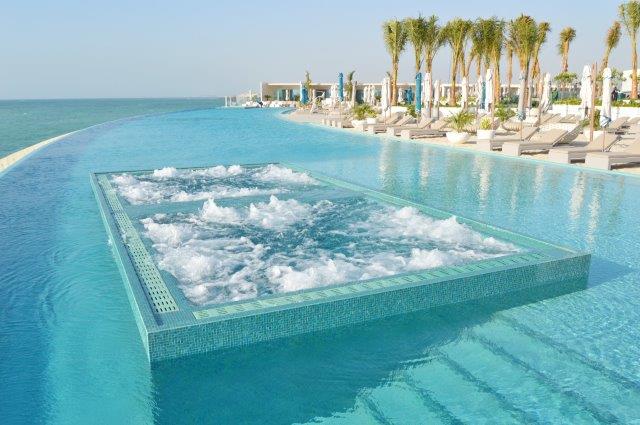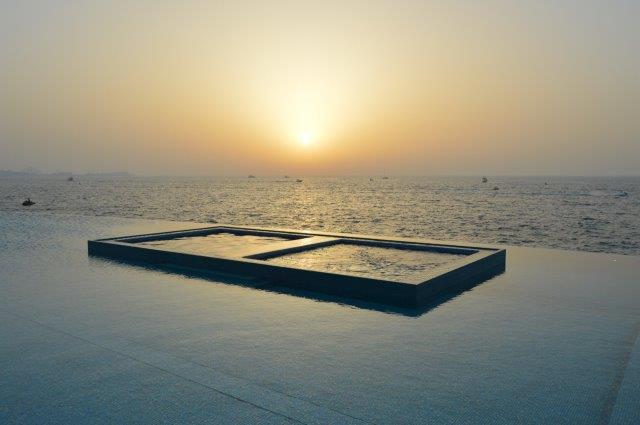 Visitors of the hotel terrace can enjoy swimming in two swimming pools whose total capacity is designed for 600 people. There are pools with both salt- and fresh water, while the surface area of those pools is 612 m2 (918 m3), respectively 824 m2 (1,150 m3). In case of the salt-water swimming pool, the overflow rim with its respectable length of 80 meters gives the impression that you can actually swim through into the open sea. Of course the pool is well secured so there is no danger of that happening. The hotels guests can also also enjoy some relaxation time in one of the four whirlpools with panoramic views of the Arab Gulf or the striking building of Burj Al Arab itself.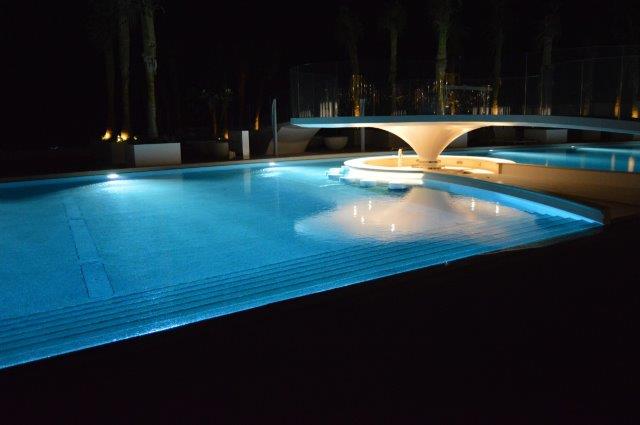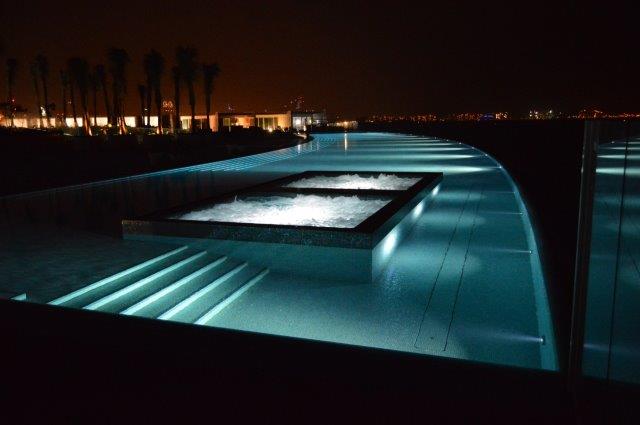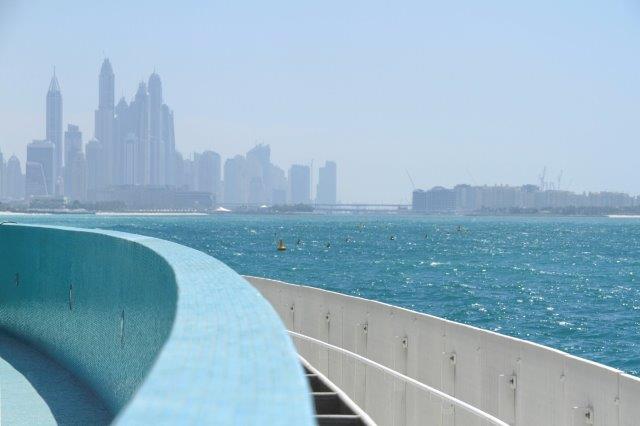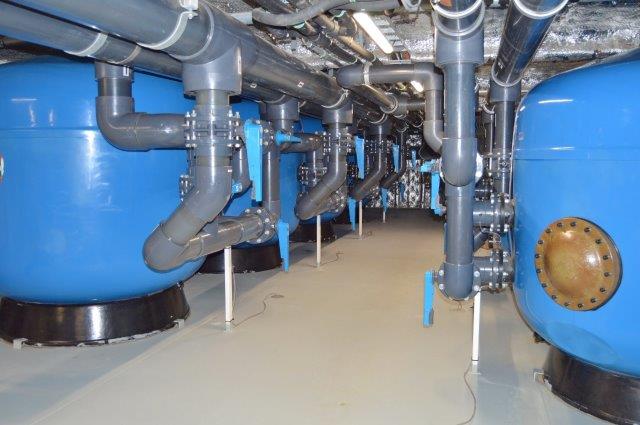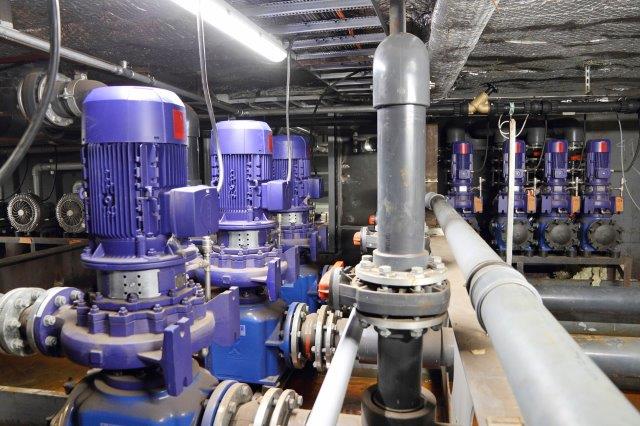 We are one of the very few companies which participated in preparing the project documentation and the actual technology applications for "The Terrace" at the Burj Al Arab hotel. Our main task was to supply the entire pool technology and equipment, including the water quality gauge and control systems, which are essential for smooth operation of "The Terrace" pools and whirlpools. To ensure that every single parameter in the swimming pools and whirlpools is perfect, the whole system is being monitored online - directly from our headquaters in Prague.